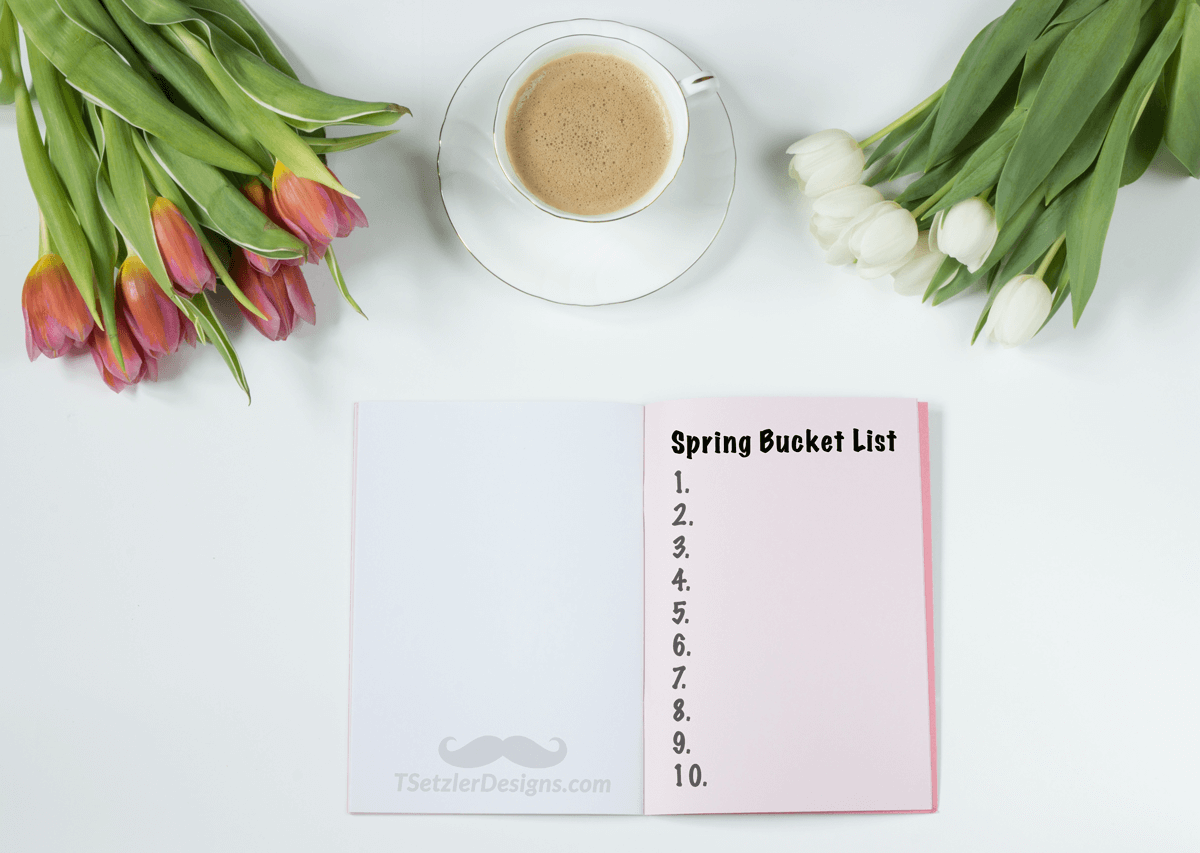 Spring is almost here!
Beautiful bright flowers, sunshine, longer days, and going outside!
I am very much looking forward to fewer layers and sunshine!
Check out the Spring Bucket List I've put, and maybe even try a couple yourself!
Make a Bird Feeder
Pick Berries
Feed Ducks

*

Make Butterfly House
Jump In Puddles After Rainstorm
Take Bike Ride
Search For a

Four Leaf Clover

Decorate Reusable Waterbottle
Make & Fly A Kite
Bake Berry Pie
Plant Seeds
Paint Rocks To Hide
Make Bubbles To Blow
Do Yoga Outside
Make A Bee House
Pick Wild Flowers
Decorate Wooden Eggs
Have An Outdoor Picnic
Setup Relaxing Outdoor Space
Create an Indoor Garden
Go On An Nature-Themed Scavenger Hunt
Follow along with my Spring Bucket List on my Instagram @YourMomEatsMayo
Tell me, what is your favorite part about spring?
---
*Please note you should not feed ducks bread, this is harmful to their health. For a full list of healthy foods visit The Spruce