Pinch Pinch, that's what a lobster does.
Add a little butter, and a dash of salt on top of a nicely boiled lobster, and you have the perfect dish!
Check out these awesome Lobster items every lobster lover would love to own.
**Remember to click for more info!**
And my favorite lobster item, "I Love Seafood Shower Curtain" …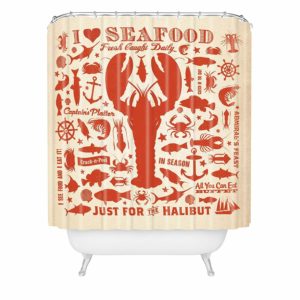 Are you a lover of lobsters?