Imagine waking up not being able to wash your hair, brush your teeth or put deodorant on.

33% of families in the US cannot afford hygiene products and household necessities. That is 107,833,027 people in the US that cannot afford deodorant, toothpaste, tampons, or laundry detergent.
November is the month for being thankful, being thankful for friends, family and everything in between. Each year we fill a box of items we're thankful for, items we cannot imagine everyday life without.
Items are not expensive either; we clip coupons, use Target Cartwheel, buy items online with eBates & receive cashback with iBotta.
At the end of November, we drop the box off at the Greater Pittsburgh Community Food Bank, to help those in Allegany county.
Making a Thankful Box as a family is a great way to teach children about being grateful for what they, and helping others.
Looking for ideas to put in your Thankful Box? Check out a couple of these items!
**Remember to click for more info!**
And my favorite Thankful Box item, "Laundry Pods"…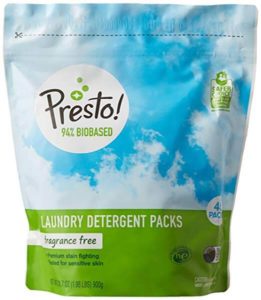 Remember a 95¢ toothbrush or a $2 bottle of shampoo can change someone's world, you don't have to buy $100 worth of items. Give what you can, and remember that it changes another person's life.
Want to donate? Check out this Amazon wish list that ships directly to the Greater Pittsburgh Community Food Bank, click here.
Tell me, what is one item you just cannot live without?