Did you know you can buy just about anything in gummy form?
Was on Amazon looking for gummy worms for a Halloween dessert, and of course, I was sucked down the rabbit hole of Amazon. Just about everything shape, size, and color.  A gigantic 26.9 lb gummy python, just why would you buy it?
But hey, I thought you should know that 21 of these gummies actually of these do exist & you can buy them in bulk!  Yea, like 5lbs of sour smiley faces!
Buy them for your next event candy table or just to have around for no reason.
**

Remember to click for more info!

**
And my favorite gummy, "Mustaches"…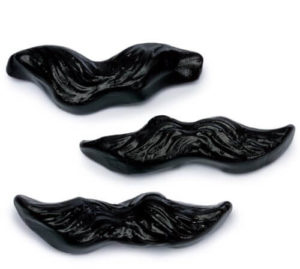 Tell me, which one would you buy?