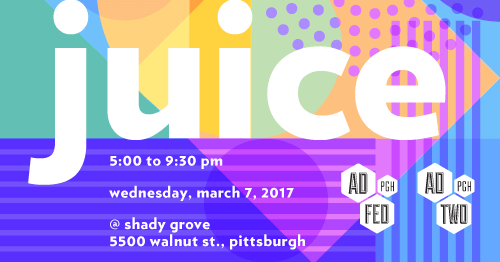 Looking for something to do tomorrow night in Pittsburgh?
Head over to Shady Grove for Ad 2 Pittsburgh's March JUICE! A night full of adult capri suns & networking!
JUICE is a great monthly networking event to mingle with others in Pittsburgh.  Developers, designers, social media managers, small business owners, you name it, they'll be there tomorrow night!
Click here for more details, hope to see you there.
Creative by Will Deskins, view more of his work at DeskDesign.co.