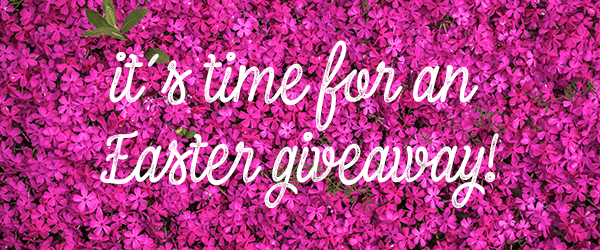 Easter is just around the corner; here is your chance to win!
From now until March 19th, 2018 you'll have the chance to win a $50 TSetzler Design Gift Card!
Three winners will be drawn on March 20th, 2018 at 10 am EST. The winners will be announced on my slack channel 10:30 am EST; so make sure to join! Click here.
How do you enter you ask? There are multiple ways to have your name placed in the drawing!
Enter Here
Subscribe to TSetzler Designs Blog – 5 entries
Donate an item, click here – 5 enteries
Comment below "What is your favorite Easter candy?"- 4 entries
Place an order with TSetzler Designs – 4 entries
Signup for iBotta – 3 entries
Signup for eBate – 3 entries
Share this blog post – 3 entries

Can be done daily for 3 entries

Tweet about the giveaway – 3 entries

Can be done daily for 3 entries

Visit my Facebook Page – 1 entry
Follow me on Twitter – 1 entry
Follow me on Pinterest – 1 entry
Follow Me on Instagram – 1 Entry
Also, don't forget if you're a first time shopper I offer 20% off your first order!
**This giveaway does not have any affiliation with iBotta, Amazon, Facebook, Twitter, Instagram and/or Pinterest. Must be 18 years or older to enter.**