When guests arrive give them a little greeting as they wipe their feet!
Check out these cool doormats your guests will love; and will help them remember to wipe their feet.
**

Remember to click for more info!

**
And my favorite doormat….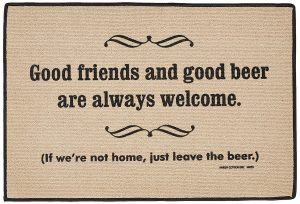 Do you use a doormat at your house; or just let everyone track dirt into your house?