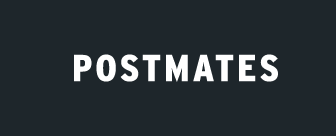 The invention of Postmates has literally saved my lunch time hungers!
I forget to pack my lunch often, I'm too lazy to leave the office and/or it's raining I don't want to get wet; so I order thru Postmates!
It's easy just signup, select the location you'd like to order from, go thru the menu order the food/drinks you'd like & it's delivered within 30-60 minutes; depending on the order and distance.
Postmates is also amazing for running promotions for FREE items like Starbucks, Fries, Burgers, etc! They even do FREE delivery days.
My only complaint is the delivery fee; which they do a lot of promotions; so I just jump on them when they come around.
But; if you join soon you can get a $100 worth of food and FREE delivery credits! So make sure you join click here to get that $100!  After you sign
After you sign up for Postmates make sure to share your referral code to give friends that FREE delivery, $10 off their first order and maybe even $100!
Click Here for Postmates iTunes App!
Click Here for Postmates Google Play App!
Happy Eating!